One of the reasons I've been posting less often lately, is among a few new clients, I've been busy working with Patagonia and Felt Soul Media on the marketing and distribution campaign for DamNation. The film premieres at SXSW, and we'll be announcing our distribution plans soon, but trust me: you'll have lots of opportunity to see the film, and we're doing some stuff no one has ever done before. Check out the trailer on the website, see the film at SXSW, and come to our panel, about brands having an impact through film. It's gonna be fun. Here's some more info on the film and panel.
Film premieres: SXSW, Monday March 10th 4pm, Vimeo Theater at the ACC. More showtimes here.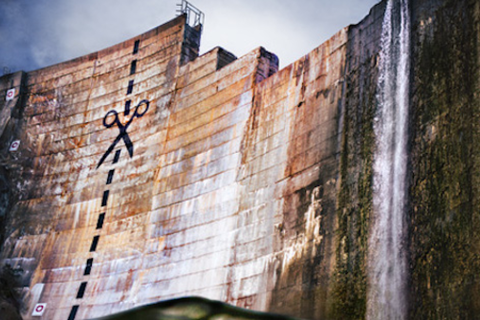 Synopsis:
This powerful film odyssey across America explores the sea change in our national attitude from pride in big dams as engineering wonders to the growing awareness that our own future is bound to the life and health of our rivers. Dam removal has moved beyond the Monkey Wrench Gang. When obsolete dams come down, rivers bound back to life, giving salmon and other wild fish the right of return to primeval spawning grounds, after decades without access. "DamNation"'s majestic cinematography and unexpected discoveries move us through rivers and landscapes altered by dams, but also through a metamorphosis in values, from conquest of the natural world to knowing ourselves as part of nature.
Panel: Brands, Films and Impact
Monday, March 10th 6pm Vimeo Theater at the ACC, open to passholders
In 2011, Patagonia partnered with scientist Matt Stoecker and filmmakers Ben Knight and Travis Rummel to make DamNation, a powerful film premiering at SXSW about removing obsolete dams and restoring rivers. Now Patagonia is partnering with Vimeo On Demand to release the film to a larger audience. Learn how brands, scientists and filmmakers can create awareness of an important environmental movement—and help make a difference.
Panelists: Yvon Chouinard, founder Patagonia; Joy Howard, CMO, Patagonia; Travis Rummel, Co-Director; Jeremy Boxer, Creative Director, Film & Video at Vimeo and moderator, Nancy Schafer, producer and former head of the Tribeca Film Festival and SXSW.